Chopta Chandrashila Tungnath with Deoriatal Trek
Chopta is situated at an altitude of approximately 8,790 feet (2,680 meters) in the Garhwal region of Uttarakhand. It is often referred to as the "Mini Switzerland" of India due to its picturesque landscapes and serene atmosphere.
Difficulty: Easy
Starting Point: Delhi/ Rishikesh
Duration: 3D/2N
Transport Type: Traveller/Volvo/Car/Bolero
Dates: Daily Batches from August to December
Costing
Chopta: INR 3,499/- (Including GST)
Rishikesh: INR 5,899/- (Including GST)
Delhi: INR 6,799/- (Including GST)
short iTINERARY
Day 1: Rishikesh to Chopta Base Camp
Day 2: Base Camp to Tungnath and Chandrashila and Back to Base Camp
Day 3: Chopta Base Camp to Deoriatal Trek and Back to Rishikesh
Gallery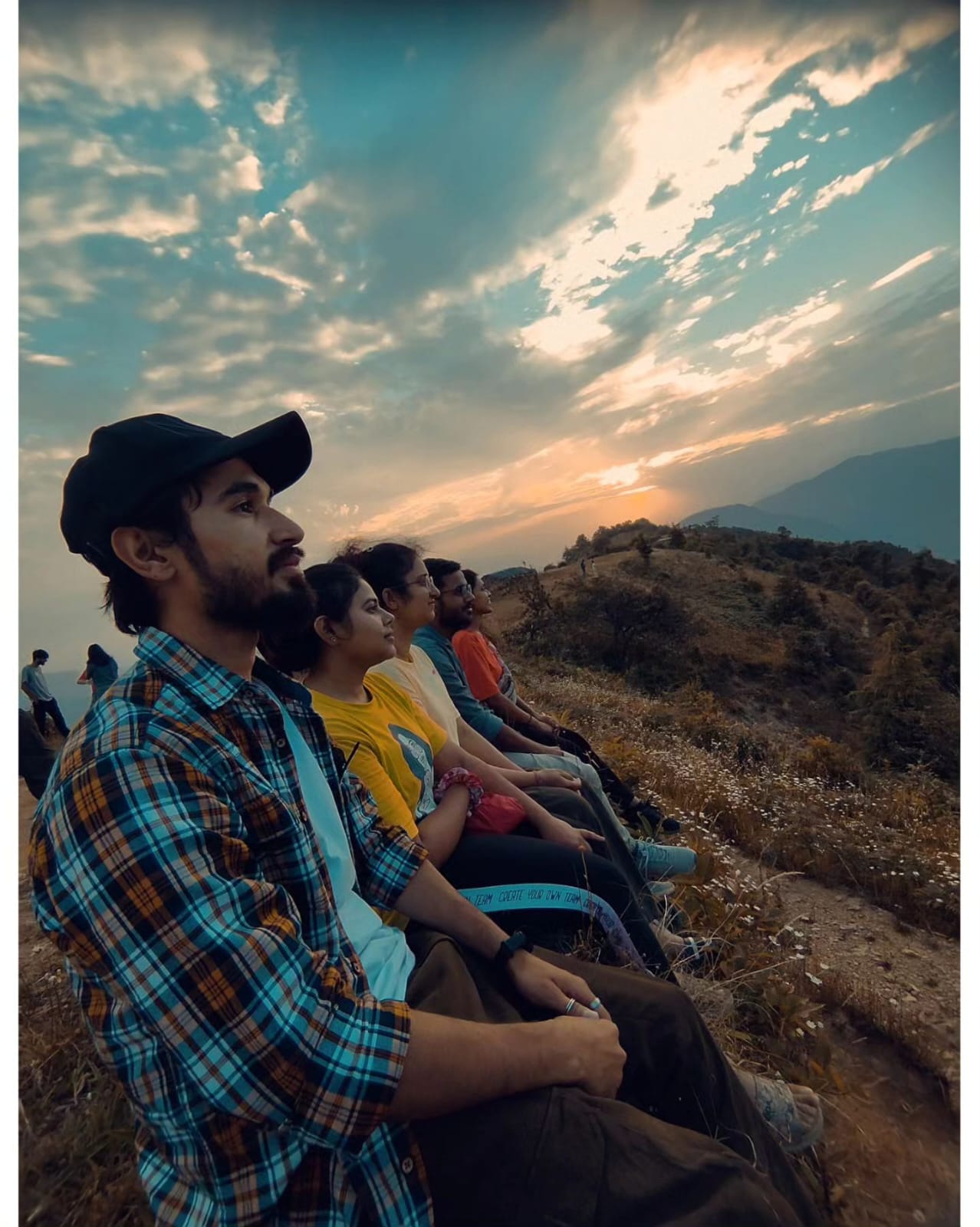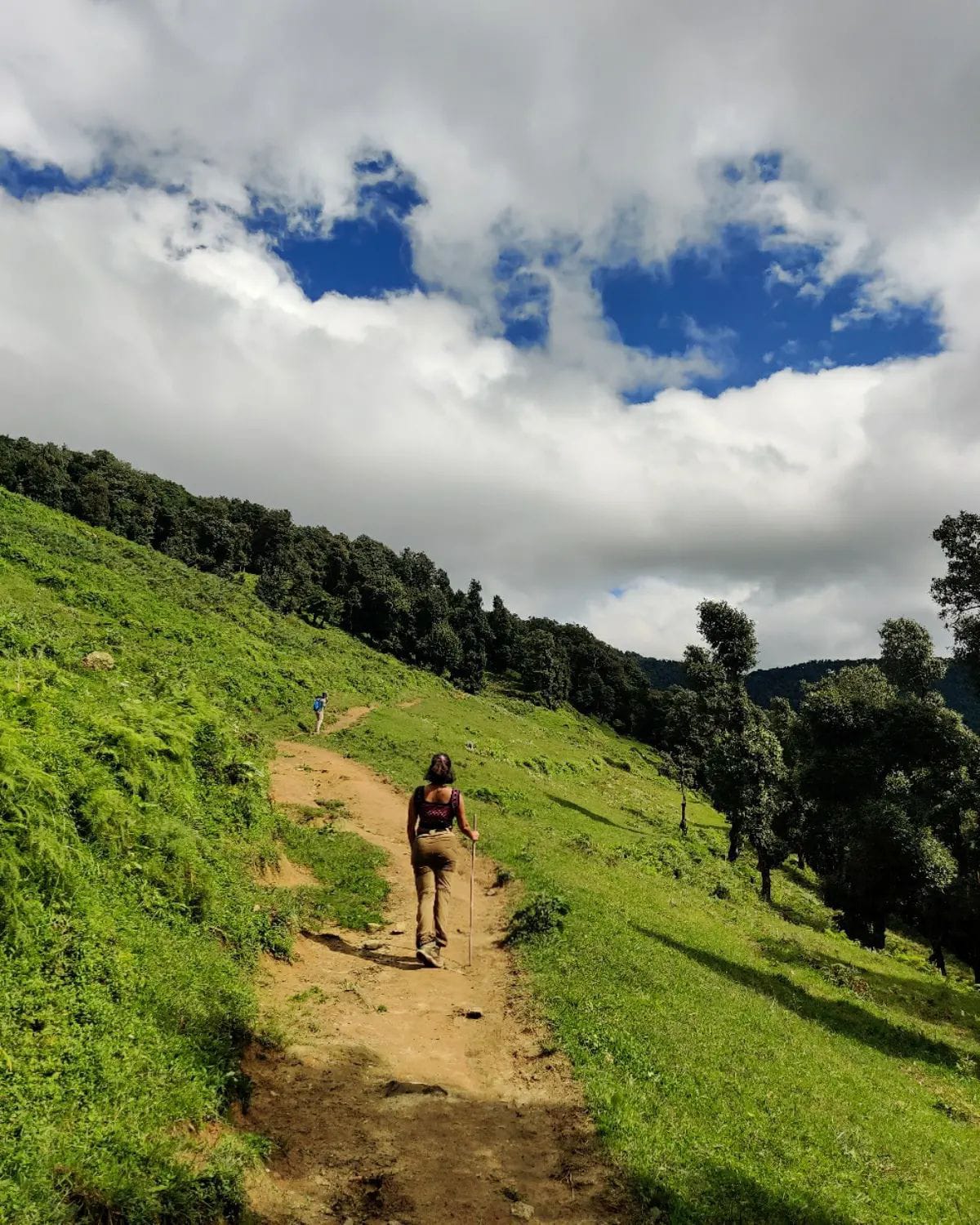 Detailed iTINERARY
DAY 2: Chopta Base Camp to Tungnath and Chandrashila Summit | Trek Distance: 6.5 kms | Duration: 3 – 4 hours
Good Morning 🙂 wake up at Chopta Base Camp.
After a hot breakfast, start the trek from Chopta to Tungnath. The trek is about 5 km long and is an ascent to a heavenly place!
Upon reaching Tungnath, you can explore the famous Tungnath temple, known to be at least 1000 years old. It is a highlight event of the entire journey, as the temple itself attracts a lot of tourists, on a religious pilgrimage.
The day is not over yet, as you trek(1.5KM) on to the Chandrashila peak, located at a height of more than 12,110 ft. This is one of the most important elements of the journey as well. The fantastic Himalayan birds, the awe-inspiring vista of the Garhwal, the gigantic pine, maple and oak trees in the surrounding areas and of course, the deep, pervasive silence of the mountains is enough to take your breath away.
After spending some time on the summit, you start the descent back to Chopta, where you will be camping again for the night.
DAY 3: Chopta Base Camp to Rishikesh | Drive Distance: 205 kms | Duration: 5-6 hours
8:30 AM – Start the day at the break of dawn with a steaming breakfast!
After Breakfast you will be driving down to Sari Village for Deoriatal Trek (2KM)
After covering Deorital Trek Drive down to Dhari Devi Mandir visit
And Get back to Rishikesh by 7PM
chopta chandrashila tungnath Trek Highlights
Chopta Trek – a beautiful valley, consisting of lush green meadows, surrounded by gigantic pine and oak trees – is a favorite amongst trekkers and campers.
The Chopta Tungnath trek budget is extremely pocket-friendly and offers way more than the price you pay for it!
Tungnath is one of the highest Shiva Temples in the World. It is perched at an elevation of 3,680m ( 12,073ft) and located in the mountain range of Tungnath in the Rudraprayag district in the Indian state of Uttarakhand.
Tungnath Trek is a famous trek and counted as the easiest trek in India.
Chandrashila is one of the few peaks in Uttarakhand, where trekking is open in the winter months as well. It is famous for its 360-degree view of the Himalayan ranges.
Chopta chandrashila tungnath TREK OVERVIEW
Chopta:
Chopta in Uttarakhand is located at an elevation of 8790 ft above sea level and is famous for the green meadows in the summer and snow carpet in the winter. Chopta is a small village in Uttarakhand and will offer views of the amazing and breathtaking Himalayan ranges, such as Trishul, Nanda Devi and Chaukhamba.
Chandrashila:
Chandrashila is one of the few peaks in Uttarakhand, where trekking is open in the winter months as well. It is famous for its 360-degree view of the Himalayan ranges.
Tungnath:
Tungnath, meaning Lord of the peaks, is located at an altitude of 12,073 ft above sea level. It is in the mountain range of Tunganath in Uttarakhand's Rudraprayag district
Chopta Chandrashila Tungnath Quick Facts:
Start & End Point: Haridwar/Rishikesh (As per variant selected)
Temperature: 15°C to 1°C
Chopta Trek distance: 6.5 km
Maximum Altitude: 12,110 ft.
Chopta Chandrashila Tungnath Tibba Difficulty Level: Moderatae & Weekend Trek
Complete Experience Trek: Highest Shiva Temple, Himalayan Views, Meadows, Spiritual energy, Snow during summer & winter.
Safety: One of the safest trek close to Rishikesh & Mussorie, with no rivers for floods or does not have any history of landslides.
How to reach:
The starting point of the trek is Rishikesh located at Natraj Chowk and Nepali Farm Circle, both are bus stands. . The nearest airport is Jolly Grant Airport, Dehradun.
Chopta Chandrashila Tungnath Trek Package Inclusions:
➔ Stay: Personal Dome tents
➔ Meals: Day 1) Evening Snacks, Day 2) Brakfast, Dinner Day 3) Breakfast
➔ Transportation: Luxury 7+1 Seater Cars
➔ Activities: Trekking, Temple Visit & Camping
➔ Guide: Professional Trek Leader.
Available Group Departures:
➔ July: All Dates
➔ August: All Dates
➔ September: All Dates
Note: Customization available
How to reach Rishikesh:
By Air: Jolly Grant Airport serves Dehradun domestically, with regular flights coming in from major metro cities in India.
By Train: The nearest railway station is Rishikesh, which is well connected to major cities from all over India.
By Road: Rishikesh is well connected through the road network. You can either drive to Rishikesh or hire a cab/taxi to reach Rishikesh from Delhi or any other nearby city. Regular bus services also prevail to and fro Rishikesh through an excellent roadways network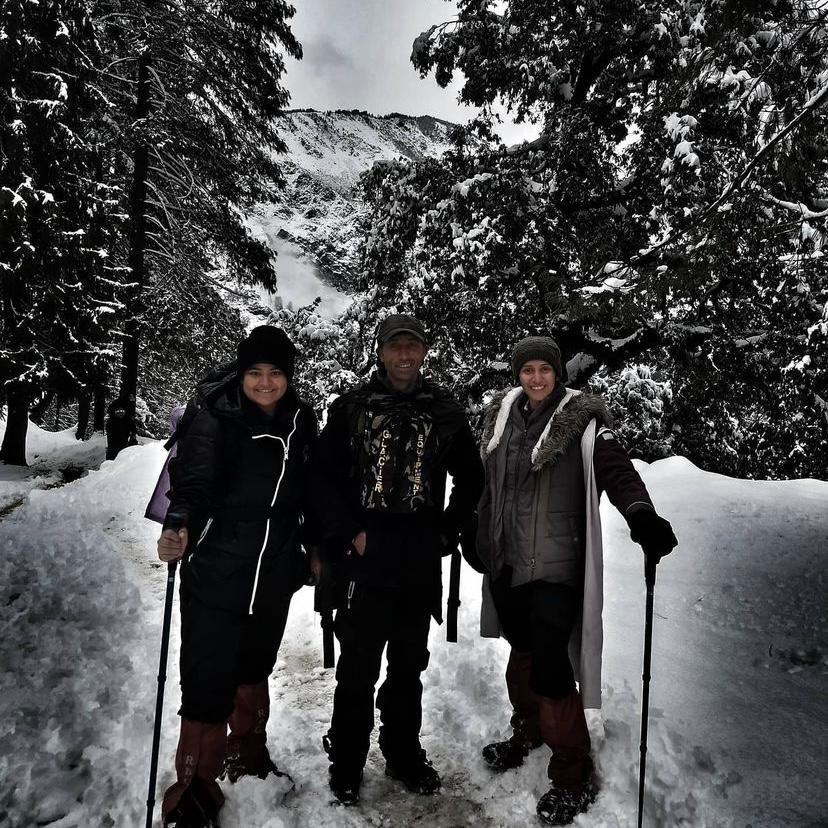 Frequently Asked Questions
What is the best time for Chopta trek?
The best time for chopta Tibba trek is November to February, and mid-March to end-June. This is is an easy trek and the best weekend break to revitalize you.
What is the Chopta trek cost?
chopta trek Cost is INR 3,299 per person and one can also enjoy discounts on group bookings. Chopta trek Package is inclusive of the meals, stays, and various other amenities so make sure that you read the inclusions carefully.
What should i carry for the Chopta trek?
As the temperature is cold throughout the trek with the possibilities of rain, we recommend that you carry woolen clothes, which can be full sleeves woolen sweater, thermal inner wear, windproof jacket, etc. along with a raincoat.
What is the Chopta Trek difficulty level?
The Chopta trek difficulty level can be considered as easy to moderate as the maximum altitude that you will pass in the course of this trek would be 12,110 ft. above the sea level with a number of steep sections and gradual terrain.
People with a decent level of physical fitness can easily be a part of this trek. Chopta Trek is very much popular among beginners, families, and children who love to come over for a weekend getaway.
What is chandrashila trek length?
The Chandrashila trek length is about 6.5 km from the base camp that is situated in Chopta.
It would take you around 3 – 4 hours to reach the summit from the base camp if at all you have a decent level of physical fitness or else you can choose to stay in the campsites and trek slowly.
Boarding Point: 60s Cafe, Tapovan, Rishikesh