The Hampta Pass trek is a captivating adventure in the scenic Himalayan region of Himachal Pradesh, India. Spanning approximately 35 kilometers, this moderate-level trek offers breathtaking views and diverse landscapes. The journey begins from Jobra, a small village near Manali, and takes you through lush green valleys, dense forests, gushing rivers, and picturesque meadows.
Difficulty: Moderate
Starting/Ending Point: Manali Base Camp
Duration: 4Nights/5 Days
Manali to Manali Charges: INR 7,500/- (NO EXTRA GST)
Trekking Distance: 35KM
Temperature: Day (12°C to 20°C) and Night (-2°C to 6°C)
Best Time to do Hampta Pass Trek: May to October
Transport Type: Sharing
July Dates: Daily Batches Available
August Dates: Daily Batches Available
September Dates: Daily Batches Available

Short Itinerary
Day 1: Drive Manali to Jobra, Trek Jobra to Chika, Walk Chika
Day 2: Proceeding from Chika, arrive at Balu ka Ghera
Day 3: Hiking over Hampta Pass, from Balu Ka Gera to Siagoru
Day 4: Trek from Siagoru To Chatru Drive To Chandratal And Return Chatru
Day 5: Drive from Chatru to Manali Via Atal Tunnel and back to Manali Base Camp
detailed Itinerary
DAY 1: Drive Manali to Jobra, Trek Jobra to Chika, Walk Chika | Trek Distance: 2 Kms | Duration: 2-3 Hours | Elevation: 10,100 ft
Upon your arrival in Manali, you will be greeted with a packed lunch and introduced to our experienced guides who will be your superheroes throughout the trek.
The guides will provide a comprehensive briefing about the trek, addressing any questions or doubts you may have.
The trek from Manali to Chikka is a truly enchanting experience, with a perfect blend of breathtaking landscapes and hidden gems of the Kullu Valley.
As you traverse the trail, you will be treated to captivating views of majestic mountains, including Hanuman Tibba and the seven sisters' Peak.
The trek from Manali to Chikka typically takes around 2-4 hours to complete, allowing ample time to immerse yourself in the beauty of the surroundings.
Upon reaching the Chikka campsite, you can unwind in your comfortable tents, relieving any tiredness from the day's trek.
A delicious, hot dinner will be served, and you can relish the delightful experience of gazing at the mesmerizing star-lit sky, adding a touch of magic to your evening.
DAY 2: Proceeding from Chika, arrive at Balu ka Ghera | Trek Distance: 9 Kms | Duration: 5 Hours | Elevation: 11,900 ft
Wake up to the breathtakingly vibrant views of the Chikka Valley and immerse yourself in its beauty. Take a moment to appreciate the magic around you.
Enjoy a hearty and delicious breakfast at the campsite, providing the energy you'll need for the day's adventure. Savor a cup of tea and prepare yourself for the next exciting experience.
Today's itinerary includes covering a distance of 9 km from Chikka to Balu Ka Ghera, which will take approximately 4-5 hours. While it may be physically demanding, it promises to be a profoundly enriching experience for your soul.
The trail is adorned with picturesque waterfalls, rocky river banks, and magnificent Himalayan peaks, enhancing the scenic beauty of your journey. The river crossings along the way are a highlight of the trek, offering an exhilarating experience as you dip your feet into the icy-cold water. It's a thrilling adventure in itself!
After hours of non-stop adventure and conquering challenging terrain, you'll arrive at the vibrant and less-crowded landscape of Balu Ka Ghera, your campsite for the night.
Settle into your comfortable camps and take some well-deserved rest before dinner. As the day winds down, indulge in stargazing, perhaps accompanied by an acoustic guitar-karaoke session, replenishing your energy for another exciting day ahead.
Enjoy a satisfying dinner and let the tranquility of the surroundings lull you into a peaceful sleep, preparing you for the adventures that await on the next leg of your journey.
DAY 3: Hiking over Hampta Pass, from Balu Ka Gera to Siagoru | Trek Distance: 7 Kms | Duration: 8 Hours | Elevation: 14,100 ft
Start the day at Balu Ka Ghera, admiring the colorful landscape.
Experience a moderately steep climb to Hampta Pass, followed by a flat descent.
Enjoy the exciting pathway, filled with challenges and stunning views.
Notice the colorful flowers and understand why it's called the 'Valley of Flowers.'
Reach the first plateau and witness the Deo Tibba's peak.
Continue trekking and finally climb Hampta Pass.
Capture the victory and celebrate, but remember the descent to Shea Ghoru.
The path to Shea Ghoru is easier, and you'll reach the destination without issues.
Check in to camps and indulge in a hearty dinner
DAY 4: Trek from Siagoru To Chatru Drive To Chandratal And Return to Chatru | Trek Distance: 3 Kms | Duration: 4 Hours | Elevation: 11,000 ft
Good Morning! Enjoy a delicious breakfast and prepare for a trek and scenic drive.
Trek for 2-2.5 hours before continuing the drive, as the descents can be risky and tiring.
In Chatru, drop off your luggage in assigned tents and begin the journey to Chandratal Lake.
Chandratal Lake, known as the 'Moon Lake', offers a stunning landscape with diverse flora and fauna.
Return to Chatru, check into designated camps, and enjoy a mesmerizing overnight stay.
Rest well after dinner and prepare to say goodbye to these beautiful landscapes the next day.
DAY 5: Drive from Chatru to Manali via Atal Tunnel and end the journey | Trek Distance: 9 km | Duration: 4 – 5 hours
Leave Chatru at 8 am after breakfast, heading to Manali Basecamp. Enjoy a 5-hour drive with mesmerizing mountain views.
Brace yourself for a bumpy and dusty adventurous jeep ride. Cherish the journey's beauty and celebrate the experience before it comes to an end.
DAY 6: Lower Auli /Joshimath to Rishikesh | Drive Distance: 300 km | Duration: 10 – 12 hours
Depart from Govindghat early in the morning for the return journey to Haridwar.
The Valley of Flowers Trekking package concludes at this point, leaving you with a collection of incredible memories to cherish.
Costing
Manali to Manali – INR 7,499/-
Highlights
Stunning Himalayan Landscapes: The Hampta Pass Trek offers breathtaking views of the majestic Himalayan mountain range. The trail takes you through lush green valleys, dense forests, and snow-capped peaks, providing a visual treat at every turn. You'll witness the beauty of nature in its purest form as you traverse the landscape.
Unique Terrain and Contrasting Landscapes: One of the highlights of the Hampta Pass Trek is the stark contrast in terrain and landscapes. You'll start your journey from the lush green meadows of the Kullu Valley and gradually ascend to the barren and rocky landscapes of the Lahaul and Spiti Valleys. This stark contrast in scenery adds a sense of adventure and intrigue to the trek.
Chandra Tal Lake: As part of the Hampta Pass Trek, you have the opportunity to visit the mesmerizing Chandra Tal Lake. Nestled at an altitude of around 4,300 meters, this crystal-clear lake is surrounded by snow-capped mountains, creating a postcard-perfect setting. The beauty and serenity of Chandra Tal are truly awe-inspiring and make for a memorable experience.
Thrilling River Crossings and Waterfalls: The Hampta Pass Trek takes you across several thrilling river crossings, adding an element of excitement to the journey. You'll need to navigate through gushing streams and sometimes even use ropeways to cross the rivers safely. Additionally, you'll encounter magnificent waterfalls along the way, adding to the natural beauty of the trek.
Cultural Immersion: The trek also offers an opportunity to immerse yourself in the local culture of the region. You'll pass through remote villages and interact with the locals, gaining insights into their way of life and traditions. The hospitality of the villagers is heartwarming, and you might even get a chance to savor the local cuisine. This cultural exchange adds a unique dimension to the overall trekking experience.
OVERVIEW
The Hampta Pass Trek is a thrilling adventure that takes you through the stunning landscapes of the Himalayas. Starting from the lush green valleys of the Kullu region, the trek gradually ascends to the barren and rocky terrains of the Lahaul and Spiti valleys, offering a stark contrast in scenery. The highlight of the trek is reaching the Hampta Pass, situated at an altitude of 4,270 meters, which provides panoramic views of snow-capped peaks and dramatic valleys. Along the way, you'll encounter thrilling river crossings, magnificent waterfalls, and the chance to visit the enchanting Chandra Tal Lake, with its crystal-clear waters reflecting the surrounding mountains. The trek also offers opportunities for cultural immersion as you pass through remote villages, interacting with locals and experiencing their hospitality and traditions. The Hampta Pass Trek is a perfect blend of adventure, natural beauty, and cultural exploration, making it a memorable and rewarding experience for trekkers of all levels.
How to reach:
By Road: Manali is well connected to Delhi by road. You can take an overnight bus from Delhi, and the journey usually takes around 12 to 14 hours, covering a distance of approximately 540 km.
By Train: The nearest railway station to Manali is Joginder Nagar railway station, located at a distance of 163 km. From the railway station, you can hire a taxi or take a bus to reach Manali.
By Air: The nearest airport to Manali is Kullu Manali Airport, located in Bhuntar, approximately 50 km away. After reaching the airport, you can avail of taxi services to reach Manali. The taxi fare from Bhuntar to Manali is usually around Rs. 700 to Rs. 1,000.
Hampta Pass Trek Package Inclusions:
➔ Stay: Tents on sharing basis
➔ Meals: Breakfast, Lunch and Dinner
➔ Transportation: Manali To Jobra Village, Chandratal To Manali
➔ Activities: Trekking & Camping
➔ Guide: Professional Trek Leader.

➔ Permits: Forest Permit
Available Group Departures:
➔ July: All Dates
➔ August: All Dates
➔ September: All Dates
Note: Customization is available



testimonials
Good food, guide, camping and management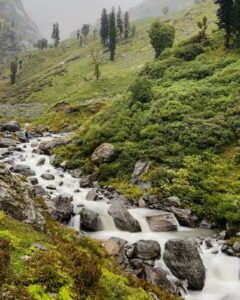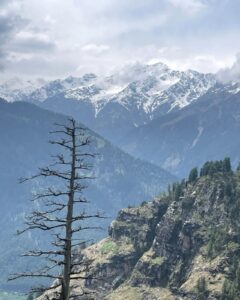 This was my third trek, but the first one with Trekking Peaks. I had the best and most amazing experience.
This is one of the most beautiful treks in Himachal. We were guided by 4 guides who did a great job in motivating us and guiding us throughout! Thanks, Trekking Peaks for making this happen!

The Hampta Pass Trek was an incredible experience! Despite health issues, the crew helped 3 members complete the trek. Highly recommend it!
Gallery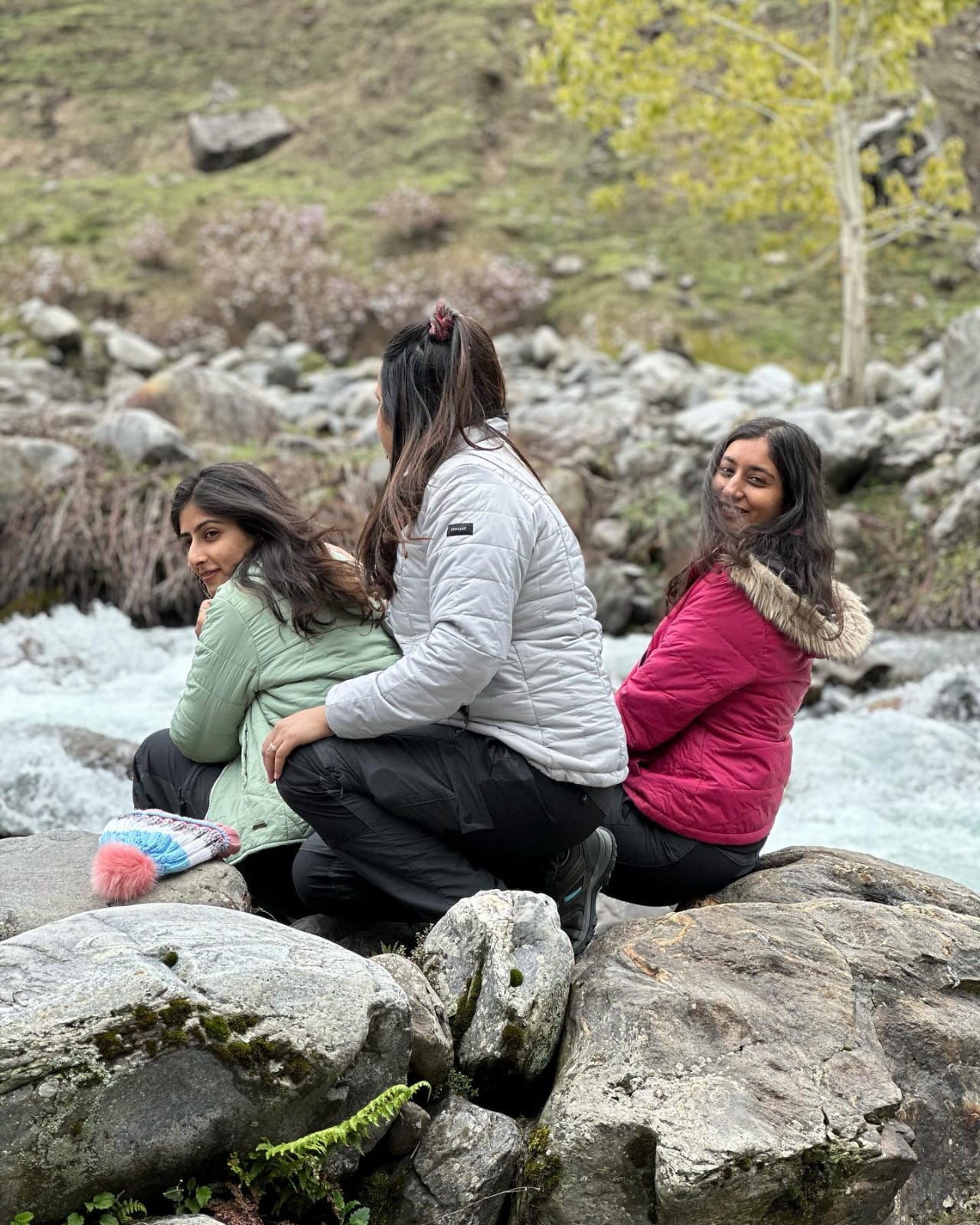 Frequently Asked Questions